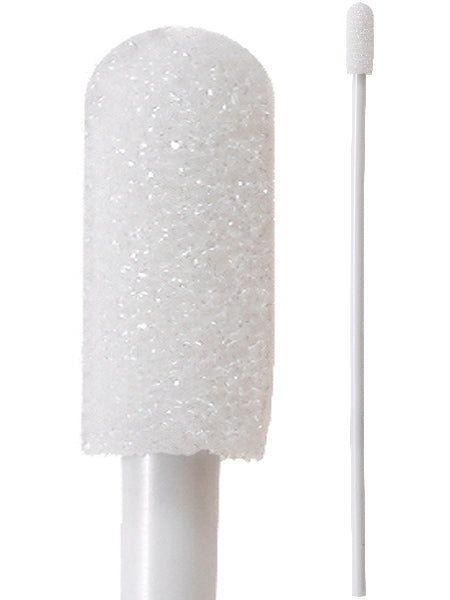 71-4557: 4" Mini Sock Tip Foam Mitt Swab by Swab-its®
Swab-its® 71-4557 - 4" Mini Sock Tip Foam Swab
4" mini sock tip foam mitt swab. White custom non-reticulated polyurethane foam on a polypropylene plastic handle.
Perfect for auto and aviation, industrial solutions, and gun cleaning.
Non-Sterile Swab
Foam Swab Dimensions
Head Width: 5mm, .186"
Head Length: 12mm, .50"
Handle Width: 4mm, .15"
Handle Length: 101mm, 4"
Notes:
All cases usually ship within a timely manner (2-4 business days), however, in peak times this

 

case

 

may take several weeks to manufacture and ship. If you have a question about shipping please email us directly at

 

customerservice@swab-its.com. Your case order gets into production on the day of order!