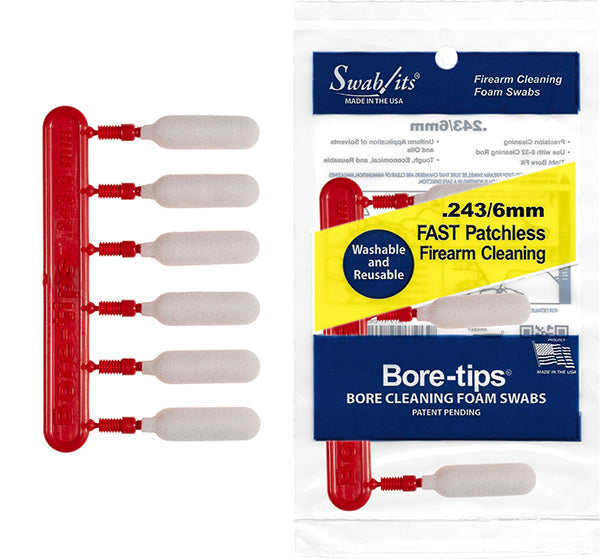 .243cal/6mm Gun Cleaning Bore-tips® by Swab-its®
BUYING OPTIONS:
Single Bag with (6) Bore-tips®
Value Case with (12 Bags) containing (6) Bore-tips® in each bag
PRODUCT DESCRIPTION:
Gauge and caliber specific, Bore-tips are tough, reusable foam tips engineered for 100% bore contact; spreading fluids more evenly than mops and patches without lint or fibers.  Their non-abrasive foam allows them to be run in both directions, while their absorbency requires less solvent/lubricant.  Washable and reusable, the .243 Bore-tip will clean your 6mm rifles as well as your .240.  They affix to a standard  rod with 8/32 threading.   
NOTES:
A bag contains 6 Bore-tips® on a runner.
Each tip can be used multiple times and should substantially outlast a similar priced bag of patches.
Washable and reusable
Lint-free and fiber-free