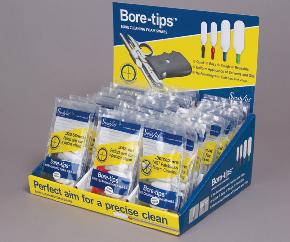 Swab-its® Dealer Ordering and Pricing
Swab-its® firearms cleaning foam swabs are lint-free, washable and re-useable. Our products offer new profit opportunities for dealers and better cleaning for consumers.
Swab-its® dealer packages and cases have no minimum purchase, no yearly fees, ships free from Springfield Mass and come with everything to get you started selling the #1 gun cleaning product on the market today!
Start shopping today and offer our products in your shop or at your club!